Good morning, hope all is well with you!  I hope everyone had a wonderful Thanksgiving.  I have a few sponsorships to tell you about today.  2 of these  are for the 22nd, but I was away with family and unable to post. So….here it goes:  1st up is Charisma Cardz , and it's a color challenge:
The next color combo challenge comes from C.R.A.F.T. and they want to see "Brown, Aqua, and Pink"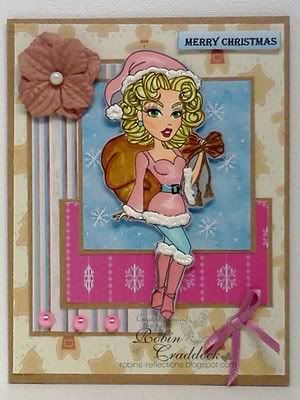 ME
And today starts a new challenge at Glitter n Sparkle and they want to see "Ribbon and Lace"
Amazing work ladies, thank you so much!